Guiding Lights
Date: 30 May
Location: Atrium of the City Hall of The Hague
From May 17 through May 31, the exhibition Guiding Lights will be on display at The Hague Atrium. The exhibition shows how a creative workshop can contribute positively to the social welfare of children with a parent in detention. Experiences of these children are shown in photos, images and sound. The exhibition shows what children with a parent in detention need.
On Wednesday, May 17, at 5 p.m., the Guiding Lights exhibition will open. Youth care professionals and other interested parties are welcome! During the opening you will get more information about the Guiding Lights project, the intended impact, the vision and cooperating partners. Expertise center K I N D and Stichting Exodus Nederland will give more information about the support their organizations offer to children with a parent in detention.
Vision and long-term impact of Guiding Lights

The substantive consideration for initiating the Guiding Lights project is to improve the social well-being and thus the quality of life of children with a parent in detention. Creative workshops and activities are not only fun to relax and de-stress, but can also contribute to children's relationships with themselves and their environment. In the long run, due to (self)stigma and their home situation, it can prevent these children from falling out of society.

Organizing creative workshops and activities for children with a parent in detention brings peers and peers together. For these children, this could be a great way to socialize and connect with others who are in the same situation. There is recognition and acknowledgement. This can help children build friendships and a sense of community.

In addition, creative activities are a fun and engaging way to learn new skills and work on self-healing. Children with a parent in detention learn to express themselves through their creativity and thus develop their self-confidence. Seeing their ideas come to life can give them a sense of accomplishment and make them feel proud of themselves. Positive success experiences are gained and these can increase these children's self-confidence and self-esteem and reduce self-stigma.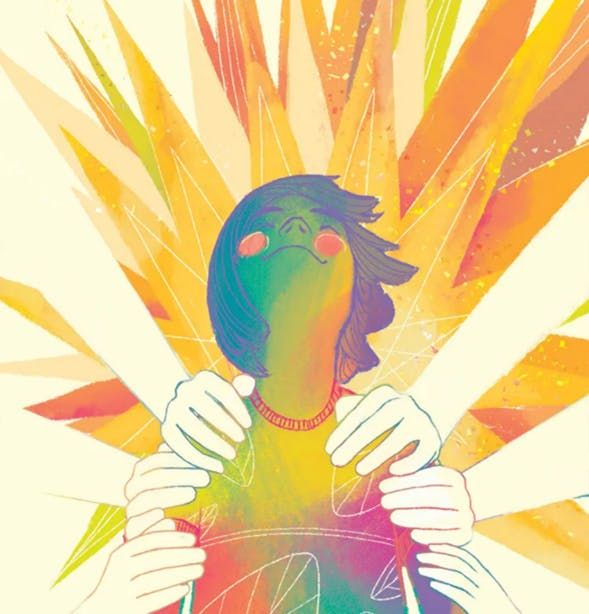 The Springcamp
Stichting Exodus Nederland organizes a camp four times a year for children (8 - 15 years old) and their parent in detention. During this camp, detainees and their children come together in a place within the prison walls.
The importance of this is incredibly important. Children with a parent in detention do not see their parent very often. This disrupts the parent-child relationship and can have unpleasant consequences. The children may feel lonely and ashamed of their home situation. During the camp, the bond between child and parent can be strengthened again and children can talk with other children about what it is like when a parent is in prison.

On Wednesday, May 3, 2023, the children at the Spring Camp will get creative with the theme of "idleness. Together they will make props: objects made of cardboard and colorful fabric. The children use the props they have made as a backdrop for a green screen. Through the greenscreen, the children create their lollipop together. After the creative workshop, the children will be sent a physical memento in the form of a photo in the lollipop they created.

During and after the workshop, the children and spring camp counselors will be asked questions about their experiences of the creative workshop and creating together with peers and peers. The props made by the children are displayed along with the explanation and motivation of the creators.
'Do you see me?'

According to the report "Zie je mij wel?" by the Children's Ombudsman and the Exodus Netherlands Foundation (Kalverboer M, Hanekamp W, 2017), there are more than 25,000 children in the Netherlands with a parent in detention.

The impact on the lives of these children is enormous. At school, they often do not feel seen, heard or understood. Many of them develop emotional, behavioral and learning problems that sometimes persist into adulthood.

On notmycrime.nl, Annelyn Smit (27) talks about her experiences as the daughter of an ex-convict and what helped her. Since the age of 15, she has struggled with the stigmas and prejudices present in our society. The comment, "She is becoming just like her father," has had a great impact on her life. There was often no distinction between the child and the parent in detention.

Annelyn is actively engaged as an expert by experience with expertise center K I N D, among others. It is possible to book her as a speaker for a presentation, event, education or training. She has seen and experienced firsthand the impact on the family from arrest to after detention. Given that Annelyn knows the pain, she also knows exactly where the pain points are, what works and especially what does not work.
Centre of expertise K I N D, client Guiding Lights
Centre of expertise K I N Dis the knowledge and advice center for professionals (and family) assisting a child with a detained parent. K I N D works recovery-oriented and, among other things, looks for methods that contribute to the recovery of relationships between child and (ex-)detained parent. The interests and rights of the child are central under the motto "Recovery is something you do together!".
In February 2023, the project "Mantel of care, looking after children with a detained parent" was completed. A project that was made possible by the VSBfonds and Stichting Kinderpostzegels. With this project, expertise center K I N D wants to turn the adverse consequences for children with a parent in detention into sources of strength. The goal is for parents and teachers to be able to reduce uncertainty and stigma and to surround children with good care. The project outcome is aninformation guidewith tools for parents and teachers to support children and their caregivers through the impact of detention. Teachers and parents need good information, insights and tools like no other. Until now, these were hardly available, if at all.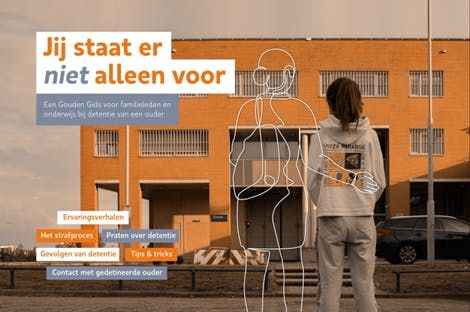 The Hague Atrium will be closed on Ascension Day Thursday, May 18, 2023 and 2nd Pentecost Monday, May 29, 2023.

Atrium of the City Hall of The Hague


Spui 70
2511 BT Den Haag Sign Up